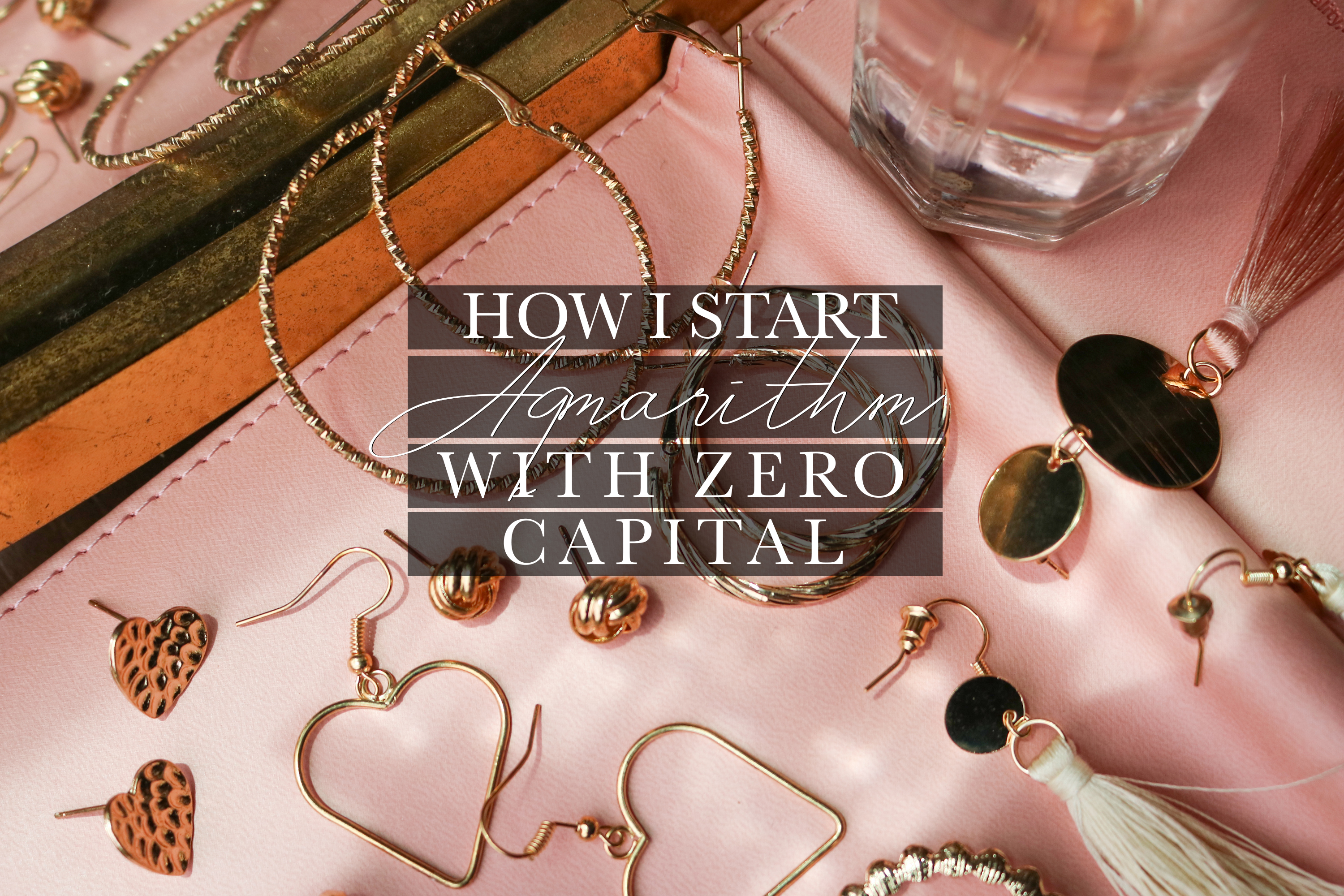 First of all, I'm not saying this is the best way to start a business but this is how I start mine :)
If you have the opportunity to start with huge capital, then that's awesome! I would like to share my Aqmarithm story - how I start with zero and work my way by rolling money to having enough credentials to get huge capital to grow. I hope with these sharings, girls out there will know it is possible to start their journey too with only little or zero capital.
I will also share all the mistakes and things I wish I knew throughout my near one year of nurturing Aqmarithm.
Now, Aqmarithm is in its growing phase where we will be opening intakes for Dropship/Agents. For the first batch, we are planning on recruiting a limited number of agents because we would like to really guide them and to really ~bloom~ together. If you are interested in joining us, simply drop your email on our "Dropship" post on instagram.
-
Okay, back to the main topic: The Start of Aqmarithm.
Since I did not have any budget in the beginning, I started with taking pre-order.
Basically, with pre-orders, I would just showed my customers photos of the products they can order without actually having them in stock. Once they agree on purchasing, they need to make payment first. I will then use the payment received to purchase the selected items without spending my own dime! So not only I do not need to invest any capital, I also do not need to worry about stock keeping AND I also do not need to worry about the risk of buying un-sell-able products because I only purchase products with customers' demands and payments.
However, there is one catch: because I only purchase stock when I receive payment from customers, that means the business delivery process is quite slow.
Pre-order game is a risk free game but a very hard game to win because you really need to earn your potential customers' trusts to give you advance payment and have them wait for, in my case, 2 weeks (sometimes more) before they can get their order.
In today's fast paced society, everyone wants everything in fast speed. Thus running a business that asks them to slow down and wait patiently (for quite a long time) can be challenging. So how do I manage to gain my customers' attention and have them to trust me and choose to wait with me rather than finding other faster alternatives?
I'll write the continuation in my next post!
-
If you would like to read more, stay tuned and share this blog entry with others who might also be interested in this story :)